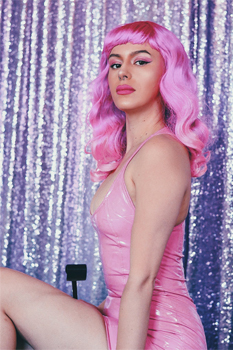 A Young, Brighton & Hove Based, Well-Spoken English Mistress and Dominatrix With an Addiction to Rubber, Beauty and Power.
A Queen of Domination, Psychological Control, Physical Punishment and Training. You simply must see me if you are passionate about Latex or strap-on play. I specialise in deep psychological torment, latex tease and punishing corporal play.
My Playroom features electrics, bench, St. Andrews Cross, Sex Machine, restraints, instruments of pain and many, many other toys.
I have been a Professional Dominatrix/Mistress for four years now in addition to years of indulgence in my personal life. I have undergone training as a Mistress which ensures your safety and enjoyment, and this should be an ultimate priority. I have developed close relationships to many subs which have spanned months and years, with countless rewarding sessions and experiences to show for that time. I have been told that what is different about me, is the connection. I am always one step ahead, I am always scheming another cruel idea and punishment, and most importantly, I am always learning and improving.